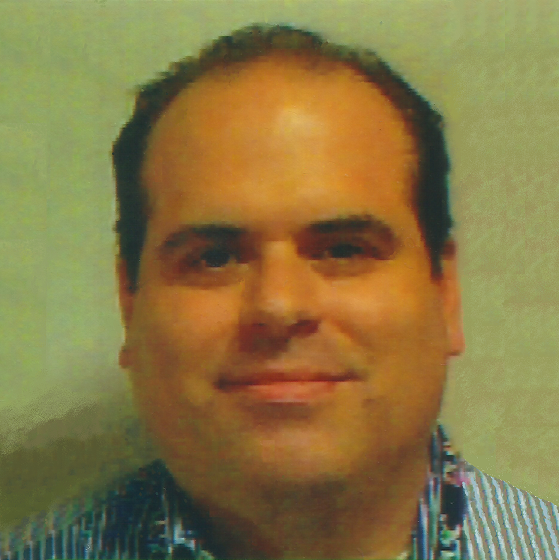 James J. Coogan


jcooganv@yahoo.com

Senior Systems Engineer:
Safety Risk Management (SRM) Practitioner
Section Manager (Systems Engineering & Integration)

US Naval Aviator:
Aircraft Commander
Director of Safety
Aviation Safety Officer
Landing Signals Officer
Maintenance Officer
Operations Officer

M.S., Aeronautical Science: Aviation Safety & Space Studies, Embry-Riddle Aeronautical University (Daytona Beach, FL), 2007

B.S., Aerospace Engineering, University of Notre Dame (South Bend, IN), 1991


Interests
Hazards and Risks (e.g., Assessment, Analysis, Perception, Amplification, Abatement, Management, Communication), Advanced Technologies (Nuclear, Aerospace), Human Factors (Fatigue, Personality), Accident / Mishap Investigation.


---

Research Projects

MAY 2007 (Graduate Capstone Project)
EFFECTIVENESS OF NASA RISK COMMUNICATION STRATEGIES USED FOR THE NEW HORIZONS MISSION
Abstract: In its experience with nuclear powered missions in the last two decades, NASA has learned that the general public is concerned about the use of nuclear power for space exploration. Several risk controversies, first initiated by anti-nuclear activists before the launch of the Galileo probe (1989) and culminating with the launch of the Cassini-Huygens spacecraft (1997), eventually forced NASA to reexamine how it communicates risk information to the public. New procedures designed for this purpose were used during the launch of the New Horizons probe in 2006. The purpose of this study is to examine whether NASA's new strategies actually influenced public risk perceptions of the safety of nuclear power systems used in spacecraft.

MAY 1991 (Senior Design Team Project)
EL TORO: FINAL DESIGN PROPOSAL BY BETA SYSTEMS
Abstract: El Toro is a remotely piloted airplane that has been designed to operate as a commercial transport in a fictional "Aeroworld" where the passengers are ping pong balls and distances between cities are on the order of thousands of feet. El Toro will profitably meet the requirements for operation in "Aeroworld" with a ticket price comparable to the ticket prices of current transportation. The extended range allows for numerous flights to be flown before the battery pack needs to be changed. This drastically reduces the operating costs to the airlines allowing them to charge less for a ticket or else to realize a higher profit margin.


---

Selected Written Work

AUG 2007
NEW HORIZONS: PLUTO'S FIRST VISITOR FROM EARTH
Abstract: The National Aeronautics and Space Administration (NASA) conducts planetary exploration using a three step process: (1) fly-by reconnaissance; (2) orbital study and (3) landing operations. New Horizons is the latest in a decades-long series of missions to visit each of the planets in the Solar System – in this case, Pluto. Designed as a fly-by mission, it was launched in January 2006 and will reach Pluto in July 2015. The probe will then conduct extensive study of the Kuiper-Belt. Onboard remote sensing will collect images of several planetary objects, measure the effects of solar wind near Pluto, analyze the neutral atoms that are escaping from Pluto's atmosphere and will count and measure the dust particles encountered throughout the spacecraft's trajectory.

APR 2007
SPACEPORT AMERICA: NEW MEXICO'S BOLD GAMBLE
Abstract: Many sites are currently vying for Federal Aviation Administration (FAA) approval for their spaceports. One of these, Spaceport America, is scheduled to commence operations before the end of 2010. The New Mexico Economic Development Department (NMEDD) has already shown how an innovative and aggressive business strategy can attract marketable commercial space industries to the facility. An agreeable location, strong state government support and established corporate connections give it the potential to become a major hub of commercial space-based activity. Perhaps the greatest threat to the spaceport is the lack of guaranteed financing. New Mexico has shown willingness to provide some government funds but federal assistance can ensure that Spaceport America becomes one of the world's premier inland commercial launch facilities.

OCT 2006
LIFE FROM LIFELESSNESS: ETHICAL, BIOLOGICAL AND TECHNOLOGICAL ISSUES RELATING TO MARTIAN TERRAFORMING
Abstract: For the past several decades, scientists have worked to develop a plan for terraforming (i.e. making more like Earth) other planetary bodies within our solar system. Mars is one of the best candidates for such planetary engineering, since it is similar to Earth (e.g. water, similar day length, etc.). Theoretical methods for atmospheric regeneration and the introduction of microbial life are seen as the best means to effect Martian terraformation. Debate continues, however, as to whether any such change should be attempted, since the process may destroy existing Mars ecosystems. Further research is required to determine if life exists on Mars and how conditions on the planet may be best adjusted to support some form of life.

MAY 2006
SPACECRAFT ELECTRICAL POWER SUBSYSTEMS: CHOOSING NUCLEAR ENERGY WITH A CLEAR CONSCIENCE
Abstract: Electrical current to power spacecraft has been successfully generated using the sun, chemical reactions and nuclear power. Engineers and mission planners design electrical power subsystems (EPS) by considering cost, payload weight, spacecraft operation in various regimes and which energy source provides the best possibility for mission success. If such discussion leads to the use of nuclear power, additional consideration is given to international law and public opinion. While every mission has risks, the use of a nuclear power may elevate public fear of routine hazards. Planners thoroughly examine risk probabilities and risk severity, as well as the consequences of an accident. Design and use of nuclear power systems like the radioisotope thermoelectric generator (RTG), greatly enhance space system safety.

DEC 2005
CASE STUDY: ALASKA AIRLINES FLIGHT 261
Abstract: With many rapidly expanding airlines active in the air transportation system, it is entirely possible for one of them to expand beyond its capacity to operate safely. The accident of Alaska Airlines Flight 261 was the direct result of such a scenario, coupled with a lack of Federal oversight. While maintenance programs are designed to allow a company to adjust required maintenance intervals and to recommend changes to materials and tooling, there can be no substitute for placing safety ahead of profit. Management can assist employees by establishing a culture of safety and by ensuring that changes to maintenance procedures are made with full oversight and executive review.

OCT 2005
PERSONALITY ASSESSMENTS AS PREDICTORS OF SUCCESS DURING FLIGHT TRAINING AND OPERATIONAL FLYING
Abstract: Due to the high costs associated with flight training, pilot candidates must obviously be chosen using the most effective means possible. Throughout the twentieth century, selection processes focused primarily on determining these candidates' intelligence and psychomotor ability. In the last quarter century, the possibility of determining success during training and later operational flying using personality assessments has gained attention. Research has focused on defining the personality characteristics of an ideal pilot and then creating questionnaires to classify pilot candidates. However, while a relationship between pilot personality and pilot success apparently exists, it is not clear whether the characteristics that determine a successful flight student are the same as those which are required for pilots during operational flying.

JUL 2005
UNITED STATES NAVY POLICY AND FATIGUE MANAGEMENT RELATING TO LONG HAUL TRANS-MERIDIAN FLIGHTS
Abstract: In response to a worldwide terrorist threat, the United States Military is required to deploy aircraft to many overseas theatres. Consequently, flight crews must often fly long haul transmeridian (multiple time zone) flights to airfields within these theatres. Pilots will be better prepared (for detachments lasting from between several days up to several months) if they know the physiological effects of these kinds of missions, the consequences of changes in circadian rhythms and how to better manage fatigue. Navy policy must also ensure that aircrews are properly trained in Alertness Management Strategies.

FEB 2005
FUTURE APPLICATIONS FOR HYPERSONIC AND SUB-ORBITAL TRANSPORTS IN THE AIR TRANSPORTATION SYSTEM
Abstract: The viability of high-speed commercial aircraft within the existing air transportation system is uncertain. Technology currently exists to build supersonic transports (SST), but research and development are still required to build hypersonic transports (HST) and sub-orbital transports (SOT). As the Concorde has shown, however, even producing such aircraft is not a panacea for individual airline companies. Additionally, development would most likely be cost prohibitive for most aircraft manufacturers. For this reason, many governments and a few entrepreneurs have assumed the expense for researching the technologies associated with high-speed aircraft. This paper describes the current state of research for the SST, HST and SOT. It examines the technologies, potential advantages and potential drawbacks for such aircraft if they are introduced.

JAN 1988
FUSION AS POWER
Abstract: Although the USSR built commercial fusion reactors (TOKAMAK) in the 1980s, scientists have since determined that engineering constraints prevent development of more efficient and profitable reactors. Despite failures in fusion research, however, scientists continue to seek a way to develop successful models to tap into fusion's potential for creating large quantities of energy. Possible applications include: civilian energy production, processing or destruction of radioactive materials, radioisotope production, as an X-Ray source for physics research, space exploration (in the form of a fusion micro-explosion and resulting fusion pellets). Proof of the scientific feasibility for the application of the fusion reaction will ultimately lead to concrete results.